More time to focus on what truly matters.
As an executive trainer, I specialize in helping executives and executive teams to become more effective and efficient, with the ultimate objective of gaining more time to focus on what truly matters.My concept, "GET ORGANIZED," is a proven approach that works. I always focus on delivering good work because then the clients will come.With over 30 years of experience in international senior-level management and leadership across Asia, Europe, and Denmark, I have trained over 800 associates at top management levels since 2009 in personal productivity and effective meetings in many countries around the world including Denmark, the United States, Canada, France, Germany, Poland, India, Australia, and Mexico.I am proud to have worked with reputable companies such as Novo Nordisk, Amazon, Power Group, CP Kelco, Huber, Mars, and Wrigley, among others.Let me help you and your team reach your full potential by maximizing your efficiency and effectiveness.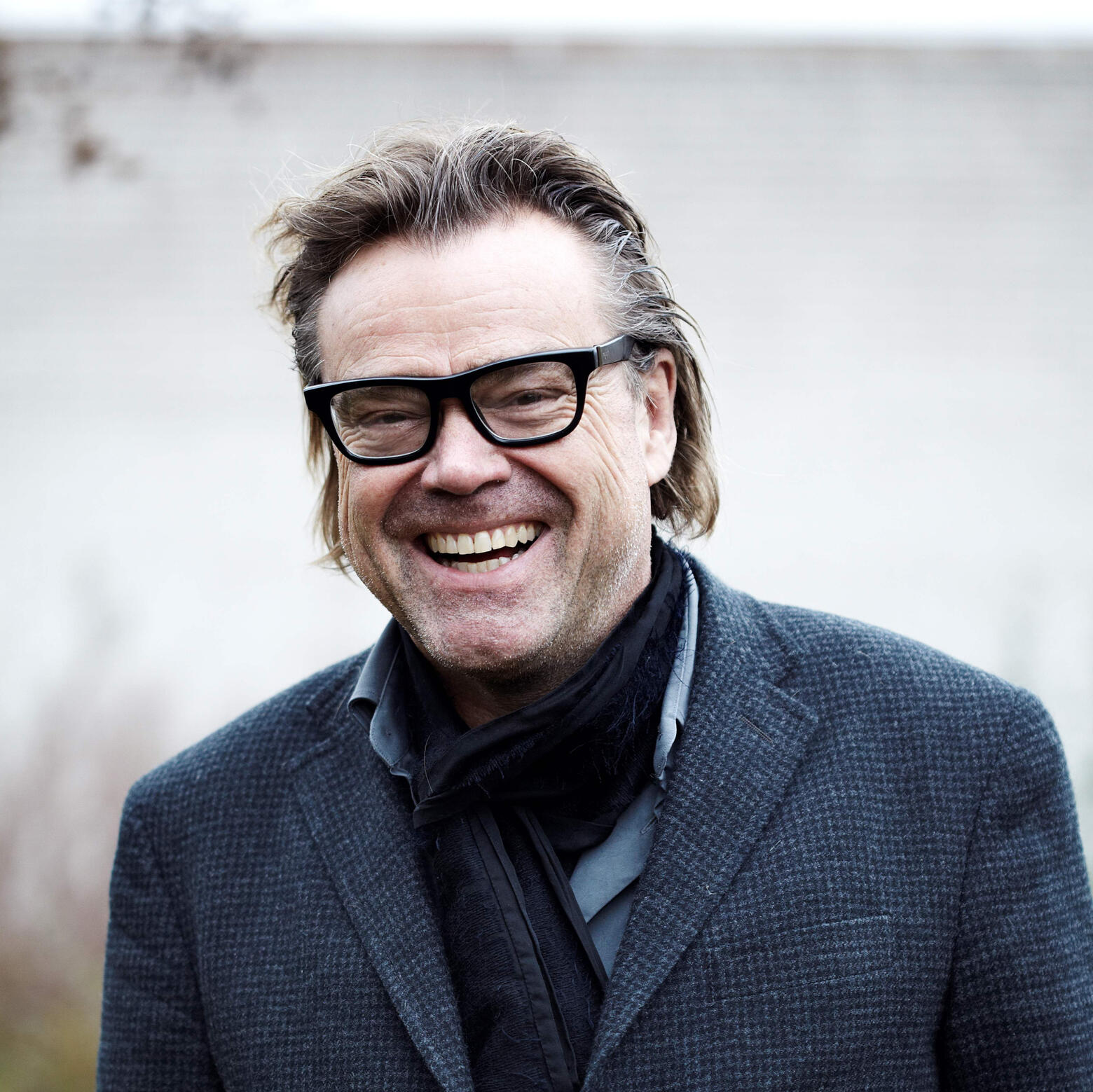 ---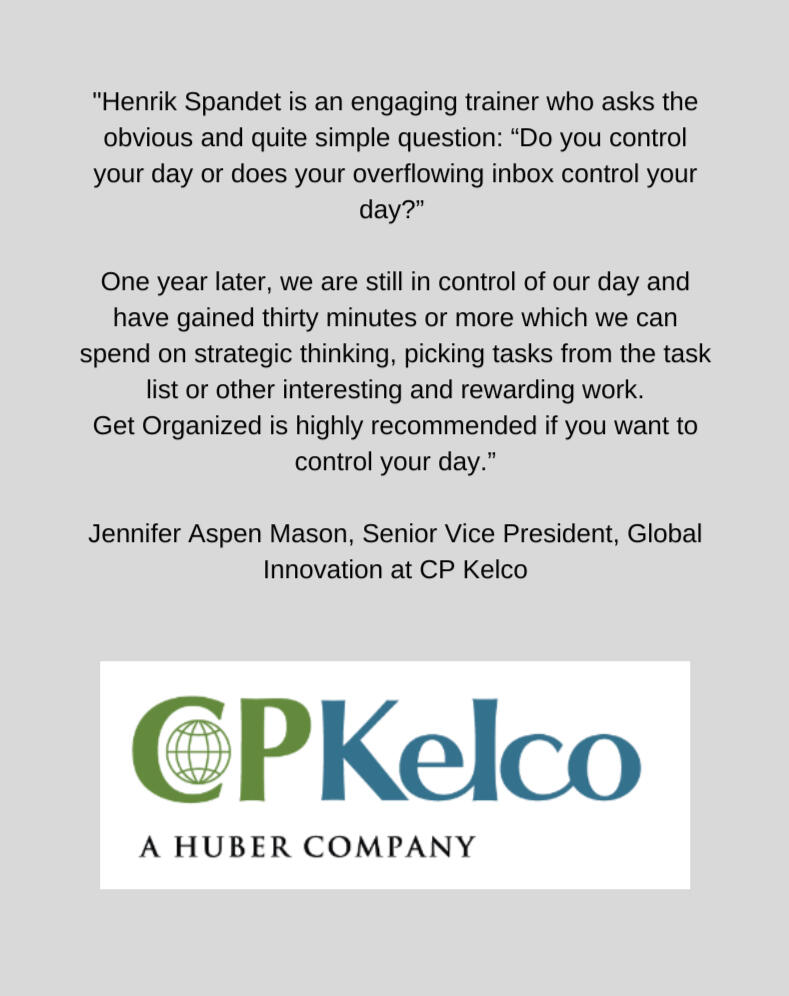 What and how.
I work with international companies and high level clients online and on site. The training is 1:1 or with a team; usually 4 sessions of 90 minutes each.I also do townhall talks online and onsite on personal productivity.I reach the direct to consumer market with my my books at Amazon and online training program at Uedemy.com.Let us meet online for 20 minutes to discuss what is best for you.
---
Do good work and the clients will come.
Call me old school. Instead of spending a lot of time on social selling (I am only active on LinkedIn) my marketing effort is focused on creating ultimate business-to-business client satisfaction.I believe that word of mouth, referrals and client endorsements on doing good work are key elements to a healthy business.Contact me for a complete list of recommendations.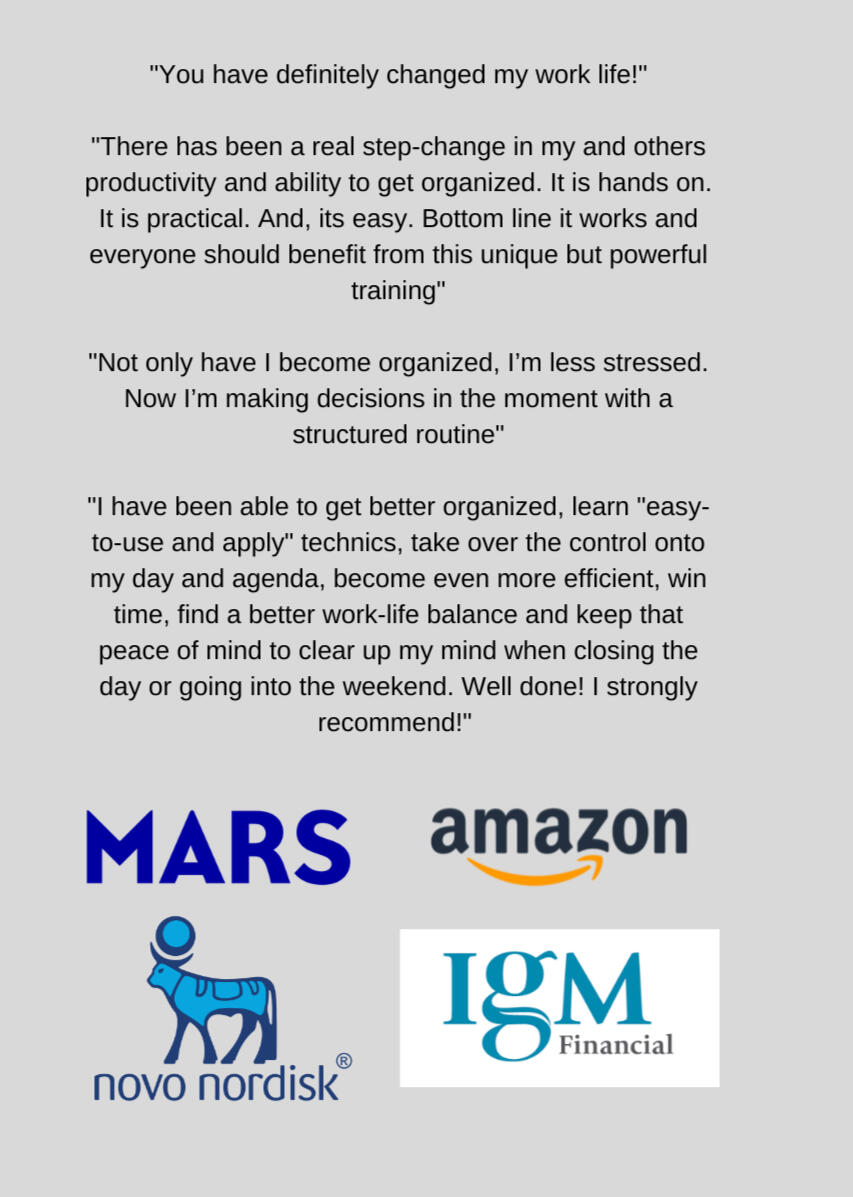 ---
---